Whale Watching Northern Lights Iceland. Reykjavík Sailors was established in the end of 2015.
Whale Watching Northern Lights Iceland Reykjavik Sailors 
The company was established in the end of 2015.
As one of the youngest whale watching companies in Reykjavik, we pride ourselves in our ability to innovate, provide excellent service and ensure the ongoing health of the ecology of our surroundings.
We work hard to provide an amazing service at the best possible price all while constantly looking for new opportunities for growth in the industry. We specialize on boat based tours, focusing on whale watching and northern lights trips but we also provide a number of combo tours and offerings that can make your time in Iceland truly special.
Our experienced and informative team will guide you through an adventure that's hard to find elsewhere. All of our tours begin in the Old Harbour located downtown Reykjavík.
All of our crew members have gone through STCW training at the Maritime Safety and Survival Training center. We require that children under 12 years old wear safety west and of course they are available for everyone.
Our mission is to provide personal service and always make sure each and everyone has a good space for the sightings and taking pictures.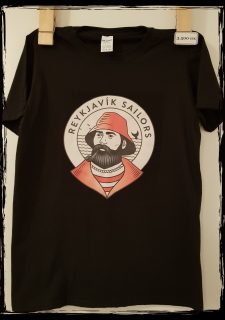 You can get your unique
Reykjavík Sailors t-shirt
in our ticket office.